This one has been a long time in the making and I'm proud to announce this gatefold LP and CS release will be seeing the light of day very soon. We will have exclusive copies available on the upcoming Barn Owl tour in Europe and England.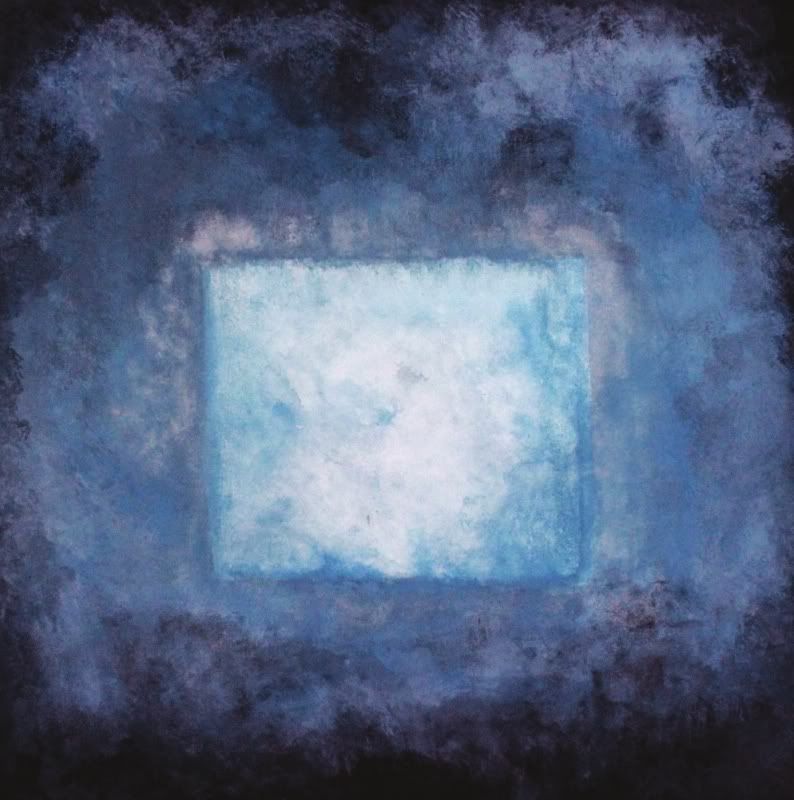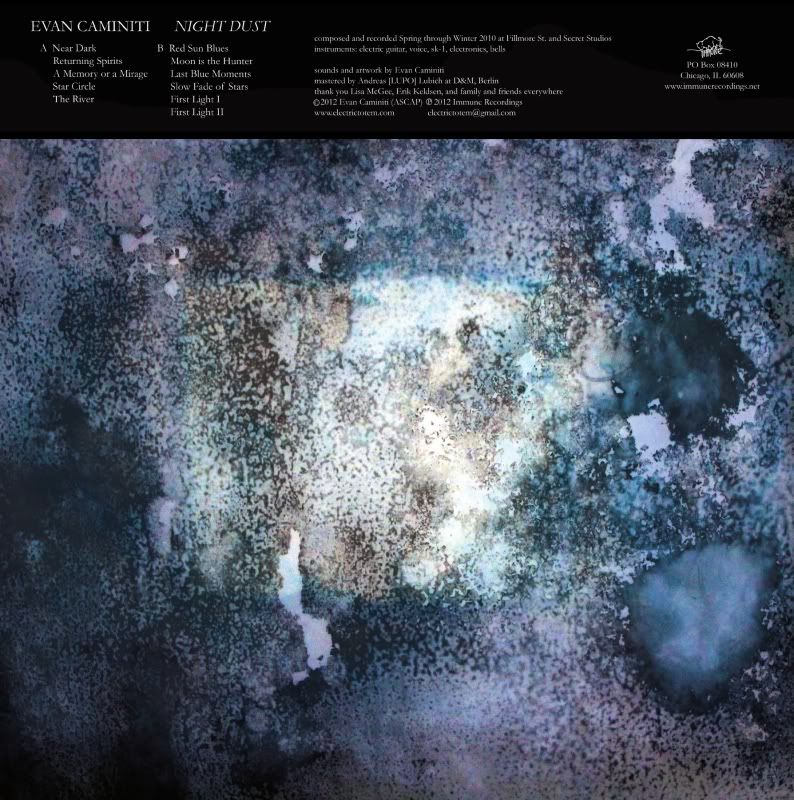 Since 2005 Evan Caminiti has explored the potential of psychedelic guitar music informed by American traditions and kosmische inspirations alike. Working in both Barn Owl and Higuma as well as releasing three full length LPs under his birth name, he has released records on Thrill Jockey, Three Lobed, Important, Root Strata, Digitalis, Not Not Fun, and Handmade Birds.
With Night Dust, his debut for Immune, Caminiti shifted the focus away from amplifier worship and the desert themes his work is often associated with to focus on texture, fractured dub techniques, and spacious electric guitar compositions. Recorded entirely to 4 track cassette, Caminiti embraced the limitations of the medium and warped the original sound sources with analog electronics, searching for beauty in the hazy and degraded sounds. Inspiration came from smokey blue hues and washed out lights of some of the 80's best vampire movies which contributes to the visually evocative narrative flow the album possesses.
Guitars moan like horns through empty city streets, vocal samples erode in devotional bliss, and webs of synthesizer float like mist. The sounds of Caminiti's guitar become disembodied as intricate fingerpicking techniques give way to percussive thuds, streaks of feedback, and textural crumble.
Night Dust is presented with the utmost highest production standards – mastered and cut to vinyl by Andreas [LUPO] Lubich at D&M in Berlin, pressed on high-quality virgin vinyl at RTI and housed in a heavy-duty old-style tip-on gatefold jacket printed on uncoated stock by Stoughton. Also included is a free download coupon.
To preorder and listen to track please visit http://immunerecordings.net/catalog/night-dust/
Caminiti will continue his busy touring schedule with Barn Owl and plans to also perform solo in support of Night Dust.